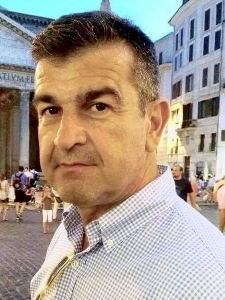 Emilios Negis
Mr. Emilios Negis is a medical editor and director of the monthly Pharma & Health Business magazine (www.phb.com.gr) and the news portal www.virus.com.gr.
He is a graduate of the School of Mathematics of the University of Ioannina and of the Private School "Professional Journalism Laboratory". Previously he worked as a medical editor, among others, in the newspapers EPENDYTIS and "EXOUSIA" and at the radio station "Planet".
He was also have worked in the monthly magazine "Manager", published by the Hellenic Management Company, in the Monthly Journal "Scanner and as Editor-in-Chief of the monthly magazine "Health Policy". Finally, he was presenting a TV show on the SBC and Channel 9 TV channels.
Share articles :