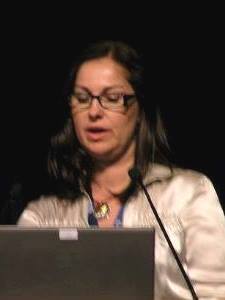 Adamantia Liapikou
Pulmonologist, Consultant
6th Respiratory Department, "Sotiria" Chest Diseases Hospital, Athens
Dr Adamantia Liapikou is a Pulmonologist, working as a consultant in 6th Respiratory Department of "Sotiria" Chest Diseases Hospital in Athens, and is in charge of the Smoking Cessation Programme of Sotiria Hospital.
Dr Liapikou is a graduate of the Medical School of University of Ioannina and she specialized in Respiratory Medicine at the 1st Respiratory Clinic of the University of Athens, at Sotiria Hospital. During the period 2002-2009 she worked as Research Fellow at Evangelismos Hospital in Athens and at Hospital Clinic in Barcelona.
She received her PhD in 2012 from the University of Barcelona in the field of Respiratory Infections and in 2016 her Master in Oncology of Thorax. Adamantia has received research fellowship from ERS, Thorax Foundation, and Hellenic Thoracic Society and she has published more than 30 publications and 10 book chapters. She is also a reviewer of many journals of Respiratory Medicine.
Share articles :